About Us
Real World Guidance from Inside the Industry
About Our Firm
As the need for technology in the healthcare industry continues to drive new initiatives, payers are challenged to implement these projects successfully, while staying on budget, launching on time and achieving adoption among their staff, in order to achieve success. Unfortunately, executive stakeholders sometimes find that without the right guidance before and during an implementation, these projects can fail – but they don't have to.
Karen Norris, Founder and CEO of ClearCore Insights, and her team of experts understand the nuances payers face when working with software vendors to complete an implementation. Through advocacy and consulting, we work closely with all parties to develop management techniques that allow you to lead the program and collaborate with your vendor. With an extensive track record of industry leadership experience and insight into payers and software vendors, the ClearCore Insights team of experts have an "insider view" that is unmatched. 
As innovations in healthcare continue to drive budgets and enterprise-wide initiatives, payers can count on ClearCore Insights to expertly guide them through uncharted territories – enabling them to future proof projects and conquer emerging technologies with confidence and ease. Committed to excellence, honesty, and execution, ClearCore Insights helps executives achieve the transformational promise of technology.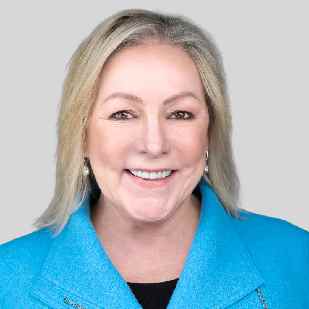 Karen Norris brings a wealth of experience and expertise to her role as Founder and CEO of ClearCore Insights. With over three decades of experience in the healthcare industry, Karen has worked in a variety of roles as a healthcare executive, consultant, and certified professional coach. Her work has impacted over 50 payers and more than 70 million members, including some of the largest and most well-respected organizations in the industry.
Today, Karen leverages her vast experience and knowledge to offer real-world solutions and advocacy to help healthcare payers achieve their goals and transform their organizations. Her focus is on ensuring project delivery success, meeting organizational goals, and driving enterprise-wide transformation.